– – – Horror – – –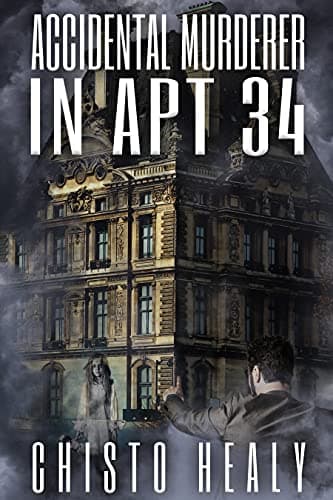 Accidental Murderer in Apt 34
Roger leaves the house filled with the memories of his father's abuse to follow his sister, Kara, to the big city. He's fleeing the trauma of his childhood, though his debilitating anxiety disorder stays with him. Kara finds a psychiatrist to help with that, a kind man named Mark Stephenson. Then Roger finds an affordable place in apartment 34 at Sunnycrest Apartments and a girlfriend, Lisa. Life is finally looking up.
That is until Roger realizes the girl across the hall, Alice, has a father very similar to his own. Brian's screams mixed with Alice's are too much for Roger to handle. He feels like he has to save the girl from her father's violence, but his own fear and trauma interfere, and Alice dies.
As he tries to move on, to get past the biggest mistake of his life, Alice has other ideas.
Now Roger must do for himself what he couldn't for Alice. Make it out of Sunnycrest alive.
Hell Hath No Fury
Piper hadn't been able to get back into a car since the crash that killed her parents.
She stopped living all together.
When the friends that stood by her and helped her heal convinced her to take a step towards life with a camping trip, she thought it would be a step in the right direction, towards getting back to normal…
She didn't count on the men with the masks showing up. And they didn't count on finding someone like her, someone discovering just how much they want to live.
The right woman pushed far enough will stop at nothing for retribution.
As the saying goes: Hell Hath No Fury As a Woman Scorned…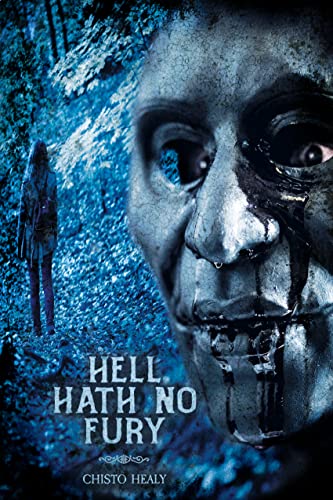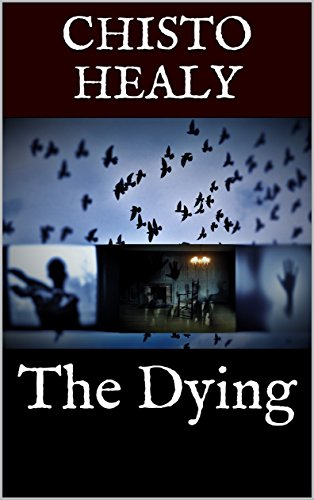 The Dying
Facing the reality that his child is terminally ill seems impossible for Lonan.
The limits of his sanity are truly tested when the shadow creatures of Celtic legend known as the Sluagh come looking for his dying daughter's soul. Their very existence brings back his own childhood trauma.
Now he must face his father, the fate of his sick child, and the monsters from his grandfather's stories. It's too much to take on but if he can't save his daughter's life he has to at least find a way to save her eternal soul but at what cost?
The birds are everywhere and some of them aren't birds at all. Some of them are something else, something far more sinister, and they are closing in.
---
– – – Editorial – – –
Post Apocalipstick
We all know what it's like to be completely overwhelmed, to feel like the world is ending. We all know what it's like to feel alone. So many people in the LGBTQ community face these struggles daily.
We decided to honor this struggle and support one of our own who felt like 2020 was going to end her world, by compiling post-apocalyptic stories from some of the best in the business. These are stories of survival, of strength, of mistakes, and misguided good intentions.
These are stories of hardship, of loneliness, of perseverance, and love. The proceeds for this book go to helping the beautiful, talented, and amazing writer S.A. Hunt who deserves nothing but the best…But the book is also for you. Yes. You. Whoever you are. It's for you.
When you feel like you're alone in a dying world, put on some lipstick, hold your head high and journey with us through these epic tales of Post Apocalipstick heroes. We'll see you there.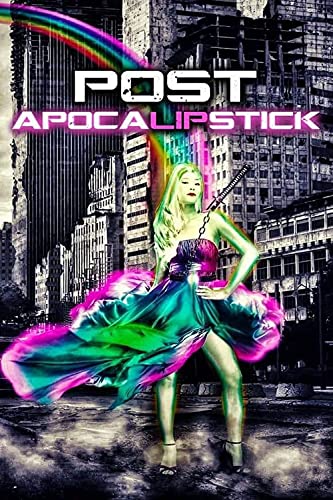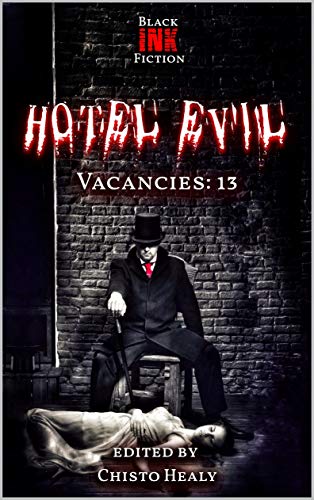 Hotel Evil
It is rumoured the halls of the Piedmont Hotel have been filled with ghosts for years. It's what led renowned horror director, Jason Horn, to film his latest movie there.
But Hotel Evil is more than a movie. Within these pages are the documented stories of the 13 cast and crew members and the horrors they suffered within those walls.
Dare you peer into the windows and pass through the doors into the Piedmont Hotel? Let your curiosity be your guide and book your reservation.
Welcome to Hotel Evil…enjoy your stay.
Lost in Fox Hollow
Fox Hollow is a sleepy little town where nothing ever happens; at least that's how it appears on the surface. But soon, Damian and his sister, Nina, learn that almost every corner of this place hides a dark secret. All they want to do is find each other and go home, but the inhabitants of this bizarre little town have other ideas in mind.
What ensues is chaos, terror, and insanity; as they are being stalked through a nightmarish version of reality by an evil entity. With every step of their journey, it seems less and less possible for them to escape the clutches of this mysterious place.
Can Damian and Nina reunite and find their way out of Fox Hollow, or will the evil forces that lurk in the shadows triumph in the end?
A novel written by 19 town residents: Richard Kodai, Joshua D. Taylor, Dee Caples, Callum Pearce, Natasha Smith, Emma K. Leadley, S.E. Howard, Ken Carlson, Jeremy Zentner, Dominick Cancilla, Radar DeBoard, Stephanie Kubin, Andrew Bundy, Patrick Dooley, Anthony R. Williams, Marcus Cook, John Crofts, Tim Mendees and Chisto Healy.